---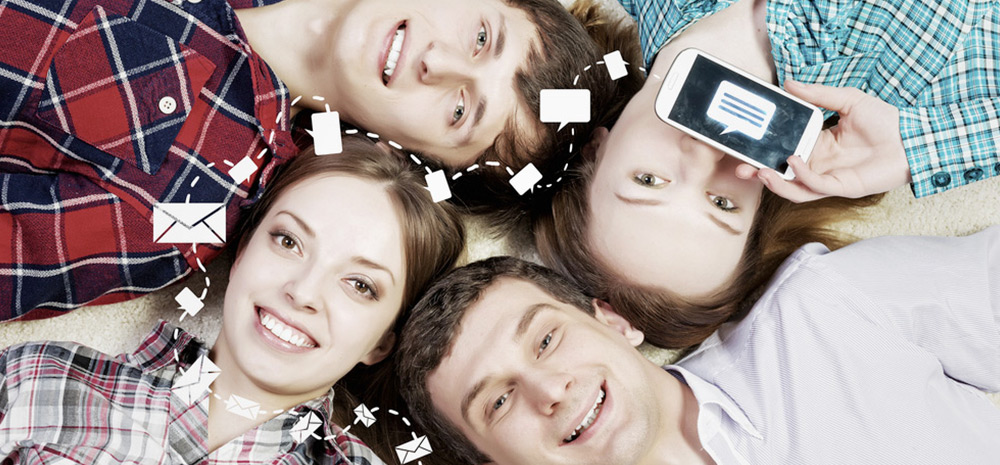 Now that multi-line plans are standard from all the big carriers, having all your household's lines in one single account and bill makes sense. But when you have multiple people's needs to consider, you need to find a plan that not only ticks everybody's boxes, but won't drain your bank account.
Fortunately, we're here to help. The WhistleOut comparison engine allows you to search through tens of thousands of plan combinations in just seconds. Here's how to get started.
To get to the Search page, click the Cell Phones option on the WhistleOut menu bar at the top of your screen, then select 'Compare cell phone plans' from the drop-down list.
Searching for plans
Here's where you'll need to give us a few quick details about what you're looking for.
You can select how many lines you'll need, your phone preferences, your usage habits, and which carrier you're currently with.
1. Number of Lines:
Select how may lines/phones you require for your new plan. You can choose up to 10 individual lines, each with its own customizable phone and usage details.
You also have the option of adding or removing lines later in the process, so if you change your mind, you won't need to start all over again. If you go with a Single Line first, you can click on the 'Add Another Line' button on your results page to add extra lines later.
2. Select Devices:
Pick which phone you'd like for each line. Click the Add a Phone or BYO link and you'll see this pop-up:
You can choose a different phone for every line you need, or the BYO phone option if you already have a device you'd like to use. You can filter phones by brand, operating system or popularity by selecting the tabs at the top.
We also have an easy-to-use cell phone finder tool to help you narrow down which device is right for you.
Click on any phone to be taken to the Payment preferences and payment options pop-up.
Payment options
This step also allows you to select how you would like to pay for your phone. In the above example, all options have been selected by toggling the switches at the right to blue. To turn off an option, click the blue switch and move it to the left until it is gray.
You can check any combination of these buttons, or all five if you're open to any pricing option. You can also check the box next to 'Allow closest match from carriers that don't offer this phone', if you're happy to view results for similar devices.
Once you've decided on your device, click Continue to save changes and go back to the main search screen.
3. Usage:
How many minutes, texts and megabytes will you need each month? You can choose your estimated usage for each line by moving the slider next to 'Minutes', 'Texts' and 'Data'. This can be changed later on the results page, so you don't have to stick with your first estimate for each line if you want to filter or change your plan results.
This is also an optional step, but it's helpful if you have specific usage requirements.
4. Currently With:
If you're switching between carriers, you may be eligible for special deals or promotions, depending on the provider you're with now and where you'd like to take your service.
5. Search Cell Plans:
Once you've completed all the necessary info for each line you want, hit the blue 'Compare Cell Plans' button to get your results!
Understanding and tweaking your results
Your results will show the name of the plan, what kind of contract it is, and how many minutes, messages and data in MB/GB are included for each line. To the right of each plan, you'll see the total cost per month for the cell plan itself, and any phones on the plan that require monthly payments.
Plan details:

You can select the name of the plan for more detailed information, including an in-depth cost breakdown, as well as everything that is and isn't included in your monthly charge.

Phones and lines:

This section lists each line's devices, minutes, and data.

Some plans will show you a

mixed

data result, with an individual and separate amount of data for each line on a plan, while others will give you a

total

amount to be shared between all your devices.

Phone payment type:

To the right of each device name, you can see if each phone is being bought outright, on a contract, or on an early upgrade, lease or financing plan.

Tools and Filters:

Select this drop-down menu to choose between different carriers, and change how your results are sorted.

Go to site:

Click here to be taken to the carrier's site for more information, or to make a purchase.
Some plans with come with special offers and deals. These will be highlighted in green under the plan name in the results listings.
If you need to change your search criteria
If you need to change any of the details of your search, scroll to the editing features at the top of your screen (above the search results). From here, you can tweak your phone and carrier preferences, plan details, and other miscellaneous search info by selecting Options, Filter Results, Sort By or Add a Line.
1. Options:
By clicking on the Options drop-down menu next to each line and device, you can edit plan details (such as minutes, texts and data), remove your phone for a BYO option, see phones that are a close match to your selection, or remove the line completely. If you select Edit Line, you'll see the following pop-up:
a. Change Device: Click and scroll through the drop-down menu to select a different phone, or click Remove This Line to delete the entire line from your search (any other lines in your results will remain unchanged).
b. Monthly Usage: By adjusting the sliders, you can change the amount of talk, text and data required for your line.
c. Phone Price Options: Use these switches to change your preferences for how you'd like to pay for your device. Toggling the switch to blue means that option is activated.
d. Similar Phones and Tethering: Switch the Include Closest toggle to blue if you're happy to see similar phones to the device you've selected.
If you want to be able to tether your device (use its internet connection as a mobile hotspot for other devices), you can only view plans that enable this feature by switching on Tethering Required.
By selecting the Line buttons to the left, you can move between each different line in your search and change individual phone and plan details to your liking.
Once you've finished editing , hit the blue Search button in the top right to go back to your results, or click Cancel to change your mind.
2. Filter Results:
To narrow your search even further, select Filter Results to be taken to the following pop-up screen, and its default Advanced Options tab:
a. Price Filters: This option allows you to set minimum and maximum amounts for both your monthly plan cost, and for the upfront price of each device. Move the sliders to narrow down the price range for each selection.
b. Left tabs: Here's where you can change between lines, add a new line, or filter which carriers you'd like in your results list. If you select Carriers, you'll see this screen, which allows you to switch carrier results on or off by checking, or unchecking, the box next to each provider's name:
c. Other options: If you want full speed data only (instead of a capped amount of fast speed, and unlimited slower data speeds after you exceed this limit each month), toggle the Data must be at full speed switch to blue.
You can also nominate whether to limit your results to deals and promotions only (again, toggle the relevant switch to blue), or if you'd prefer to see just one result from each different carrier.
d. Contract and result options: If you didn't select your current provider when first running your search, you can do that here. You can also decide if you'd like results sorted by monthly or two-year pricing, or other factors such as phone cost, minutes or data.
If you're looking for a prepaid plan, you can nominate how long you'd like each recharge to last, up to 365 days.
3. Sort By:
Open this drop-down menu to change the order of your search results by factors such as price, contract term, upfront cost, and included minutes or data.
4. Add a line:
This one's pretty self-explanatory: click here to add a new line and phone to your search.
While finding a new wireless plan might seem daunting, searching for and comparing plans with WhistleOut is quick and easy - our comparison engine does all the hard work for you. If you're ready to get started and find the best value plan for your family, hit the link below to run your own search.
Original family with phone image via Shutterstock
Compare Carriers to Find the Perfect
Cell Phone Plan
---