---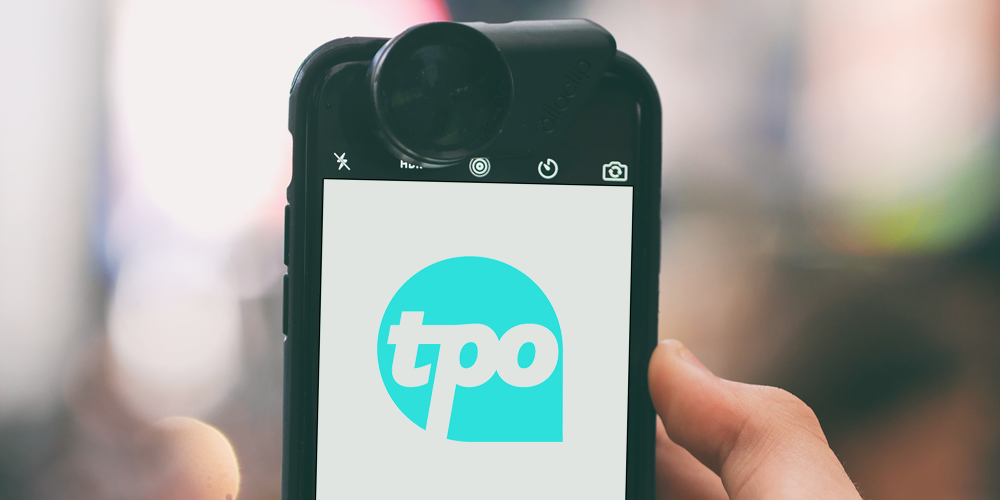 If you're in the market for a low cost, high performance cell phone provider, TPO may be your answer.
With TPO plans starting as low as $16 per month for unlimited talk, text and high speed data, this carrier is giving cell phone users a good reason to switch. Whether you have an unlocked Sprint device or GSM device, TPO provides tons of plan options.
What you'll need to switch to TPO
Switching to TPO is easy. All you need is a few things to get started:
A unlocked GSM or Sprint branded phone
The name, address and customer account number on your bill current carrier's bill
The phone's IMEI / MEID / ESN number.
The Account Pin # from your current carrier
If you want to transfer your number, make sure you don't cancel it first! TPO will complete the number porting process for you.
Everything you need to know about TPO - Bring Your Own Phone
First thing you need to know about switching to TPO is what type of phone technology your device supports. Phones in the United States will either use GSM or CDMA technology. The great thing about the TPO is that they accept both network technologies!
TPO uses GSM network technology, powered by T-Mobile's 4G LTE. This means if you own an unlocked T-Mobile or AT&T phone, you can easily activate it under the TPO network.
Don't forget, TPO also provides service under the 4G LTE Sprint network. For all you Sprint phone owners, this means you can take your unlocked Sprint phone to TPO and start saving big each month.
Select your monthly plan
Finding the best monthly cell phone plan on TPO doesn't need to be difficult. TPO's website has all of their plans in one convenient location so you can easily compare products. Below, you can find all of the plans currently being offered to get a head start.
Walkthrough Step by Step - GSM Phone
Start here and we'll show you the necessary steps to switch to TPO.
First, you'll need to have an unlocked GSM or Sprint branded phone
Once you have your phone, its time to pick the plan you want
Next, find and select the monthly plan that is right for you
Once you've located the plan you want, select the yellow button titled "shop now"
Next, you'll need to select what type of phone you plan on using (GSM or CDMA)
If you have a GSM phone, select GSM. If you have a CDMA phone, select CDMA
If you own a GSM phone, you will need to fill out some personal details. Once filled out TPO will ship out your free sim card.
If you own a CDMA phone, select the button.
Walkthrough Step by Step - CDMA Phone
If you own a CDMA (Sprint or Verizon phone) follow the instructions below.
First, you need to have your unlocked /CellPhones/Carriers/Sprint or Verizon phone
Once you have your phone, navigate to plans and click the yellow button for the plan you want to buy
From there, the website will ask you to select whether you have a GSM or CDMA phone, you'll want to select CDMA
Next, you'll see the text "It's a CDMA phone," from there, you'll want to select "activate phone"
On the next page, you'll be prompted to enter in your IMEI #, once you've done that, click the yellow button titled "Check"
Following that, you already should have a SIM if this device has been active on a Sprint network. Alternatively if you have been on a non-Sprint network or have lost a SIM you will need to order a new one
If you own a sim card, you'll need to Provide ICCID (SIM ID). If it's a removable LTE SIM, then the ICCID will be printed on the actual sim card itself.
If you do not own a sim card, you'll need a new sim card from TPO. It's easy to get a new sim card, click the link and you'll be taken to the next page to buy a sim card.
Transferring your number
If you want to transfer your currently activate phone number to TPO, you'll need to the following information to port your number.
Full Name that appears on the account (this may differ from the name you would like on your TPO account)
Account number
PIN number(Personal Identification Number) or Password
Current address on file with that provider
If you need a new number, this request should be made during the activation process.
How to activate your account
Activating your phone and account with TPO is a straight forward process. However the activation process will depend on whether you have a CDMA (Sprint) or a GSM (T-Mobile, AT&T) account.
If activating a CDMA account (Sprint), make sure that you DO NOT turn on your new phone before the transfer is completed. Turn your new phone on when the old phone stops working. When you turn on your new phone it will be programmed with your number. Your phone may be programmed incorrectly if you turn it on before the transfer is completed.
If activating a GSM account (T-Mobile, AT&T), all that's needed is your SIM card number (you would not use the letter on the end, only the number!), the information from your previous provider and your phone identifier (ESN, IMEI, MEID - Dial *#06# on your the phone for it). You can start the port process on the web or call us at Customer Care for assistance. Porting MUST be initiated at the time of activation. We cannot port a number to an active GSM account.
Getting a new phone
In the market for a new cell phone? TPO has all the latest smartphones for you to choose from and even offer financing for well qualified buyers through SmartPay.
Getting set up is easy.
Purchase the new smartphone that fits your cell phone needs
Keep an eye out for your email confirmation and shipping details (within 72 hours)
When your package arrives, follow the instructions provided by TPO to get set up
Data Speeds
TPO provides 4G LTE coverage through the super reliable T-Mobile network and CDMA coverage through Sprint's 4G LTE network.
4G LTE: If you have an LTE capable device, GSM download speeds are typically between 4-30 Mbps and upload speeds between 3-15Mbps. These speeds are perfect for heavy phone users. For those on the Sprint side of TPO, you can expect LTE download speeds up to 8Mbps and upload speeds at 3Mbps.
3G: For those with 3G compatible devices, you have not been forgotten. These devices can expect to reach download speeds of 400-700Kbps with upload speeds typically ranging between 100-250Kbps. For those on the Sprint side of service, 3G download speeds are 1.4Mbps and 500Kbps for uploading.
Coverage
TPO offers ample coverage across the US making them one of the most reliable MVNO cell phone providers on the market right now.
Customers can expect amazing call quality, super fast high speed data and dependable customer support.
Mobile HotSpot & Tethering
Unfortunately, subscribers may not use equipment as a hotspot, to tether to a computer, or in any manner that adversely affects the network or Services. TPO does not service or support tethering at the moment.
Compare Carriers to Find the Perfect
Cell Phone Plan
---